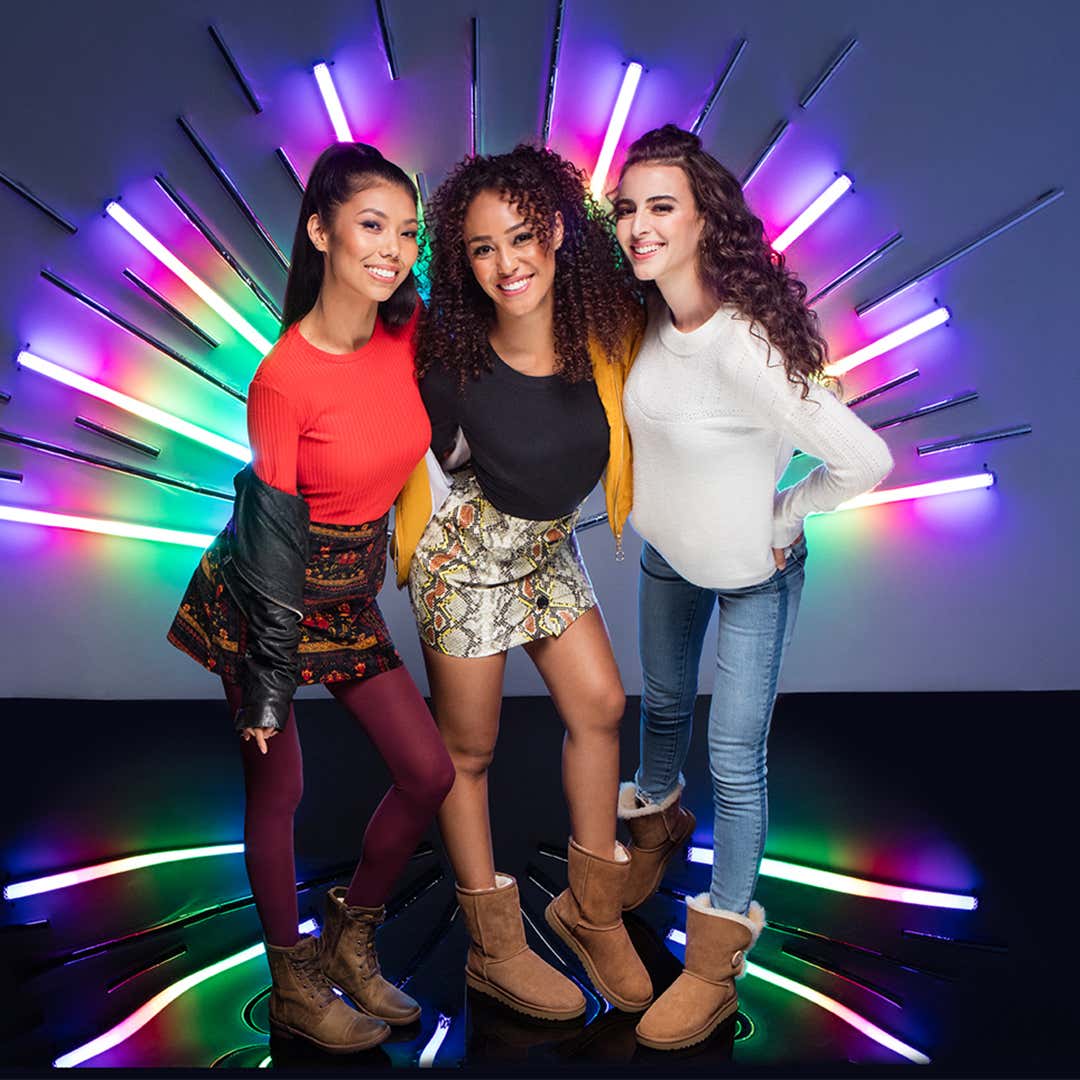 Happy New Year SoftMoc Squad!!!
Isn't a New Year so exciting? You have left the old year behind and there is so much potential that stands before you just waiting for you to tap into it. We love a new year because it is a universally accepted time to "try something new" without fear of judgement. Everyone is feeling the same sense of possibility that a new year brings, so this is the PERFECT time to test run some new styles!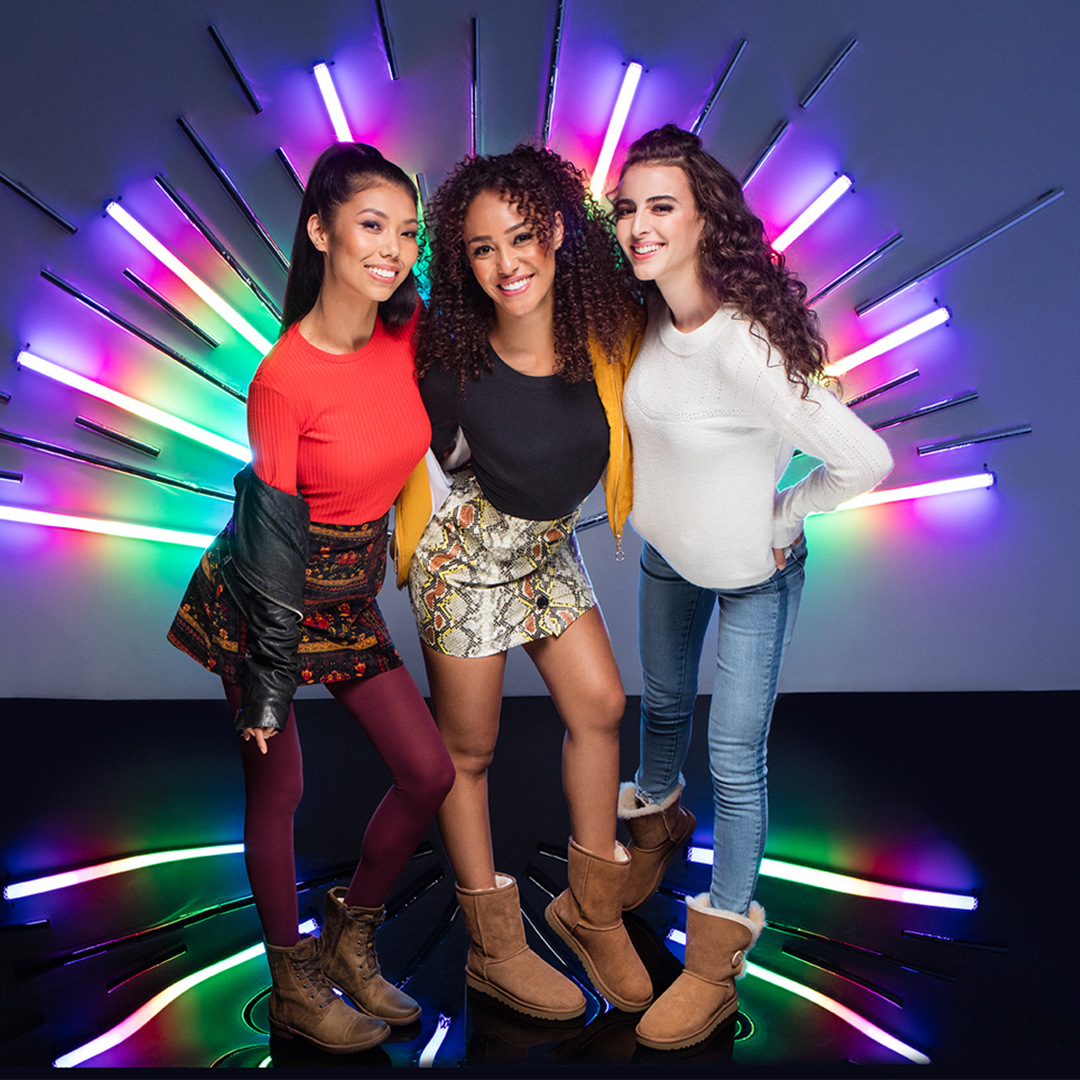 What styles are you thinking of testing out this year? We have a few suggestions to help inspire you!
Style Inspo #1: Combat Boots & Chic Looks
This is such a fun trend to rock because you get the best of both worlds! You get to style up your outfit, pairing chic dresses, or dramatic skirts and blouses with comfortable combat boots. Combat boots like
Doc Martens Pascal 8-Eye
,
Steve Madden Troopa 4.0
and
SoftMoc Daphnie
are very popular this season because of their comfort and versatility. You can wear them all day and pair them with just about everything in your wardrobe. Jeans? Yup! Skirts? Definitely! Dresses, DUH!
Style Inspo #2: Furry, Fuzzy Outerwear
This time of year, is all about finding a way to stay warm and cozy. When you're at home that means cuddling up in a blanket but what if you want to take that cuddled up feeling with you when you head outside? Do you pull a Lenny Kravitz and go out in your blanket and call it a scarf? We'd say that's not necessary, unless you really want to. The trend this winter is all about Furry and Fuzzy outerwear. You can get all the warmth of a great winter coat with all the comfort of your fav blanket! Teddy Bear, Shearling and Fleece all make for great go to option for this trend. The BEST part is that these pair GREAT with jeans and leggings which means that you can rock them with everything from
Mukluks
to
Winter Boots
.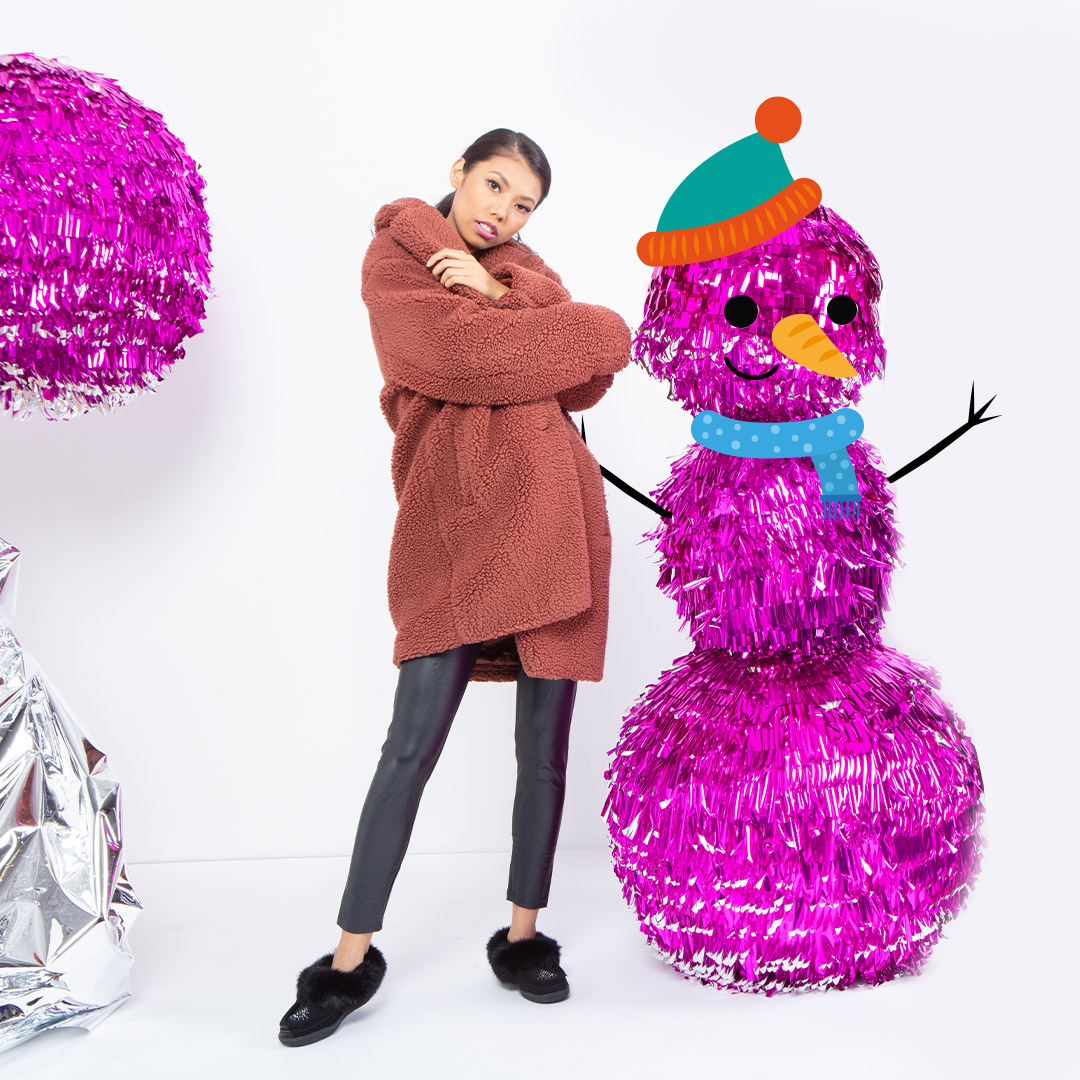 Style Inspo #3: Chic & Functional Snow Boots
For many of us winter isn't something that we can avoid. At some point we're all going to have to deal with shoveling, salting and trudging through the snow. It's just a reality of the season. Having chic and functional snow boots are one way to make this time of year more bearable. Which is why we're thrilled that this is a fashion trend this year! We love that designers have picked up on the fact that people want winter boots that are stylish AND functional. At SoftMoc we have a huge variety of winter boots that offer protection from the elements and look great with a variety of looks! A few of our fav's are
Chambly
,
Shakira
&
Stephanie
.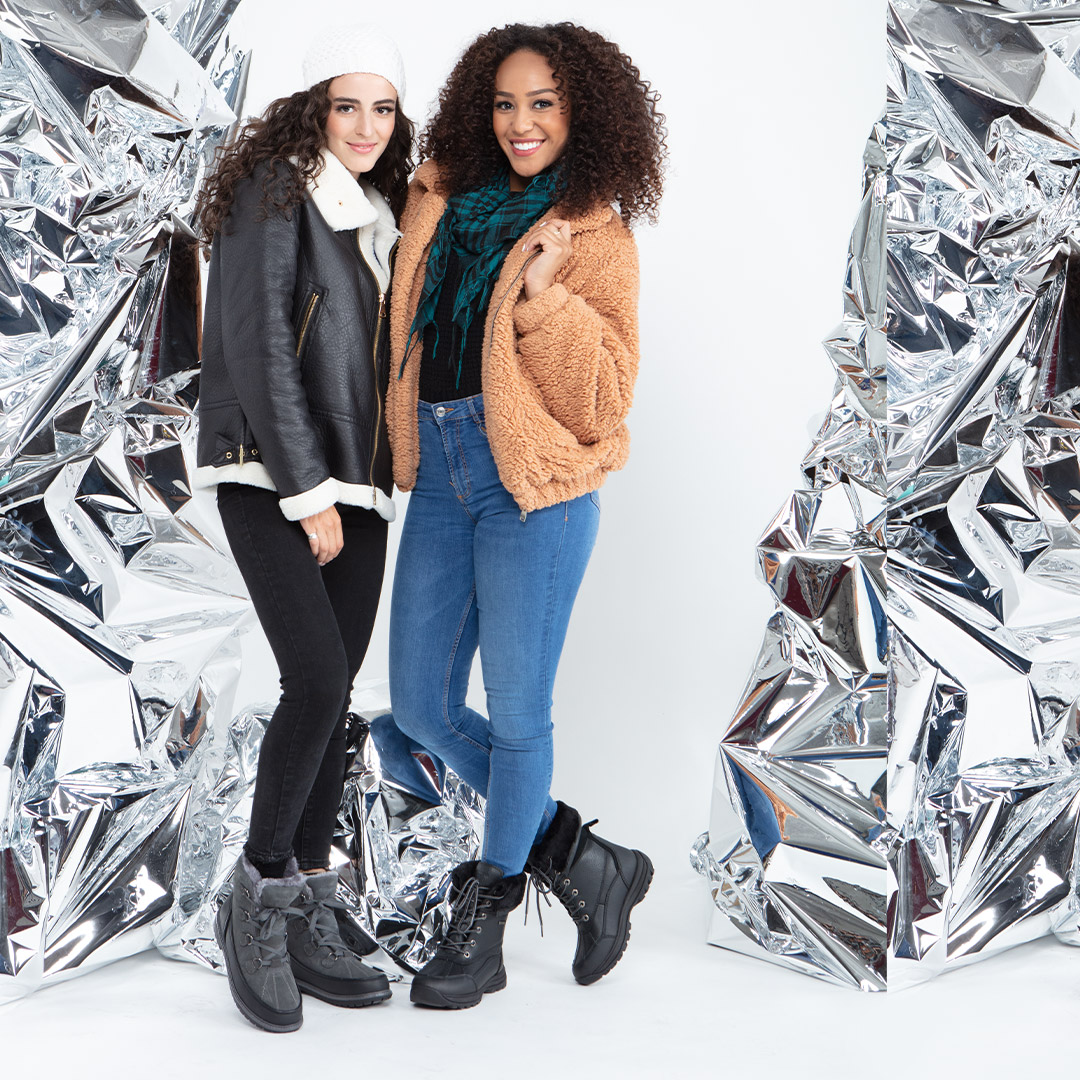 We can't forget about the Men's styles that are popping this winter! We know that there are a lot of guys out there are stepping up their style game in 2020. Here are a couple trends that are on the rise this winter season.
Style Inspo #1: The Puffer Coat
Coats are always a big way that men can show off their sense of style. A good coat will set you apart from the crowd and there are so many more options today for men's coats that you can charter your own course and pick a coat that really showcases your personal style. The Puffer Coat is a great way to do that since they come in a variety of colors which means you can make a BOLD color statement and brave the weather at the same time. These can be worn with just about everything from sneakers to dress boots which means that you don't have to worry about having more than one coat in your closet (unless you really want to)! We'd pair this type of coat with a
Columbia Fairbanks OmniHeat
, a
Kamik Griffon
or a
SoftMoc Murphy
boot.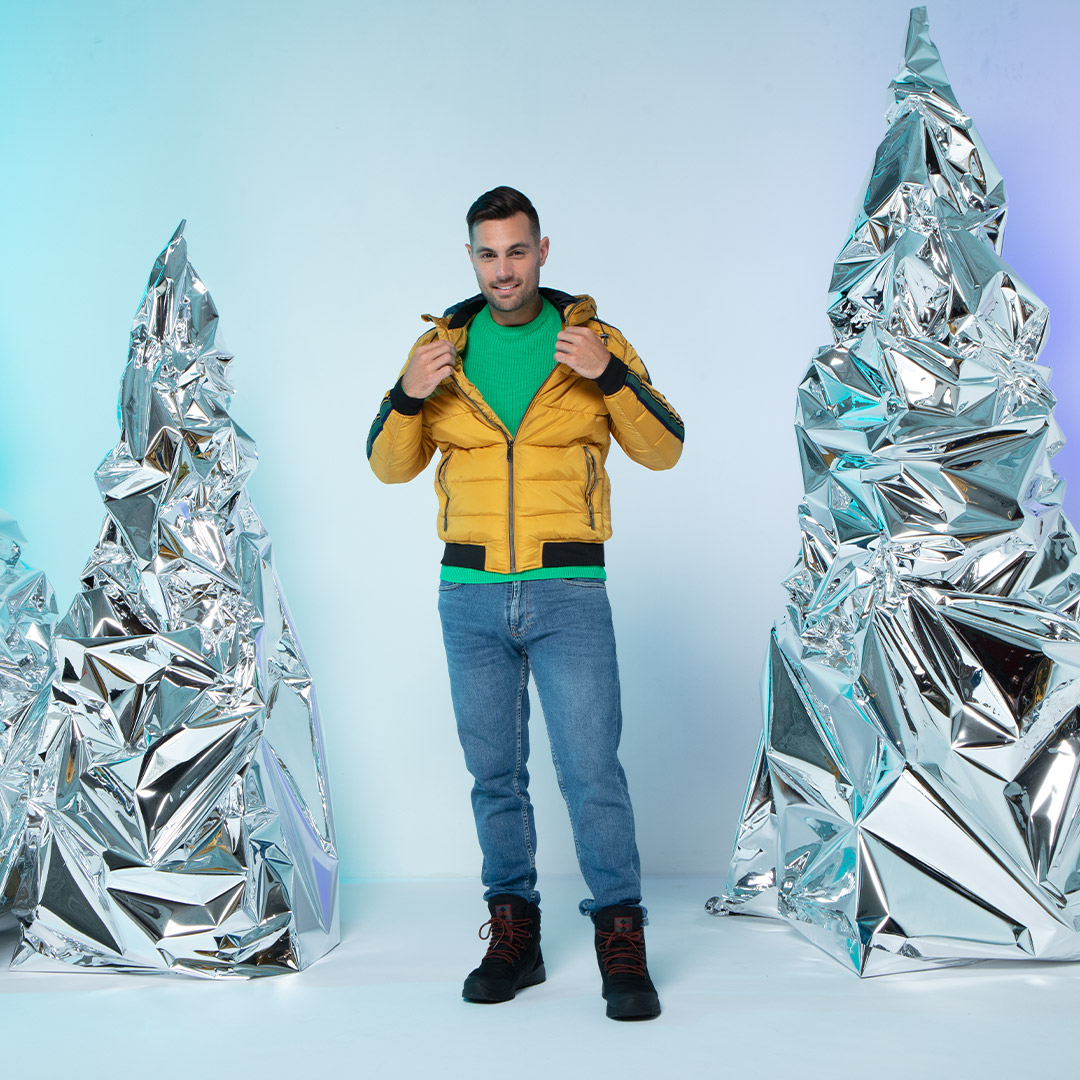 Style Inspo #2: The Merino Crew-Neck
This trend is not fussy or pretentious and the best part… it looks good on just about everyone. A "One-Style-Fit-All" kind of a vibe that you can either dress up or down depending on what you pair it with. We love this trend because it is easy to find in stores, you don't have to break the budget to buy it and you can wear it either fitted or loose (although many prefer to wear them fitted). It's a great shirt to wear under a coat or vest or even on it's own (depending on the weather that day) and it looks good paired with
Blundstone 550
,
Timberland Heritage
or
SoftMoc Hallway 2
.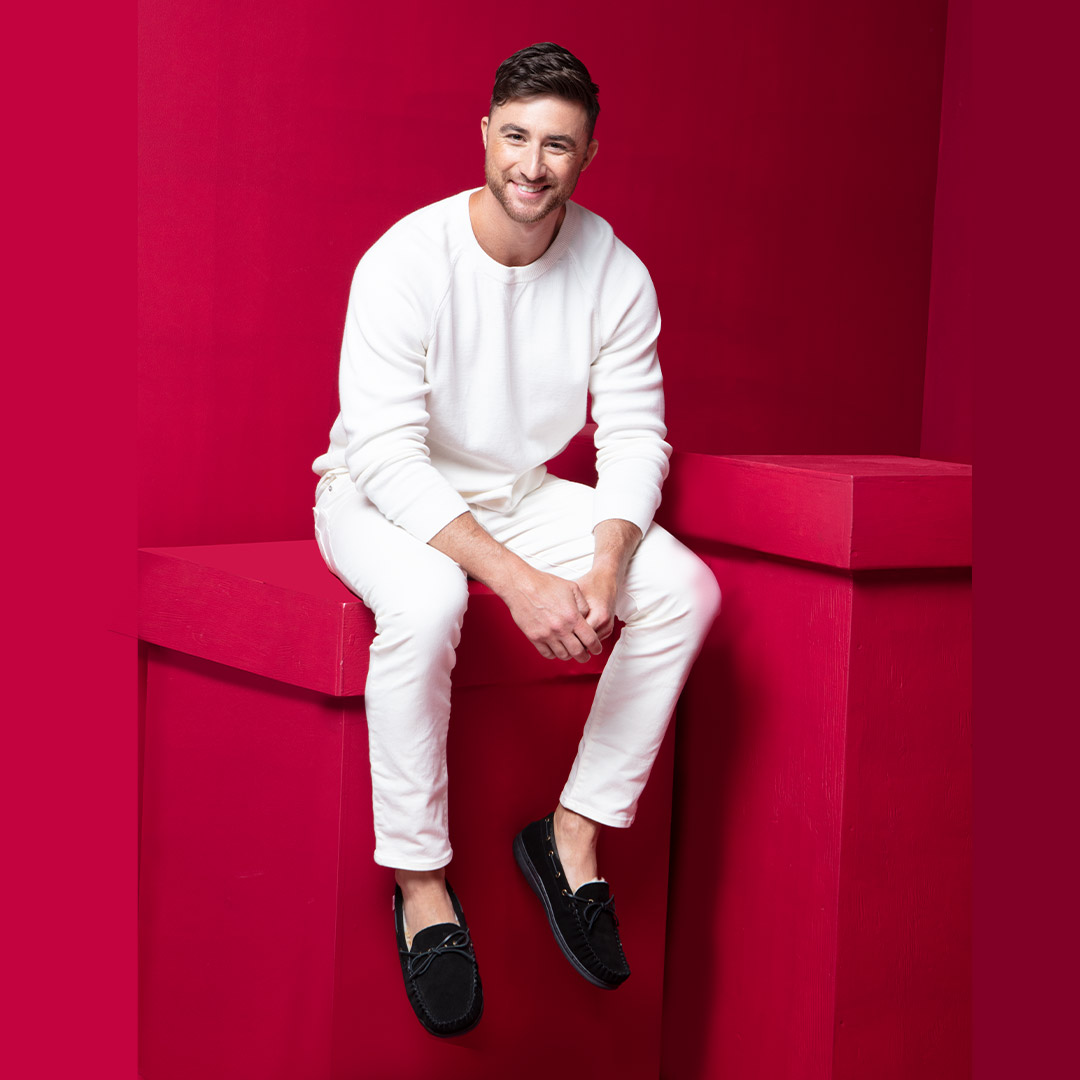 Are you inspired to try some of these styles this winter? If so, we'd love to hear which ones and to see what looks you put together. Share with us on Social Media by tagging us in your Facebook & Instagram posts @SoftMocShoes or using #SoftMocStyle.