Write A Review
Sign In to your My Account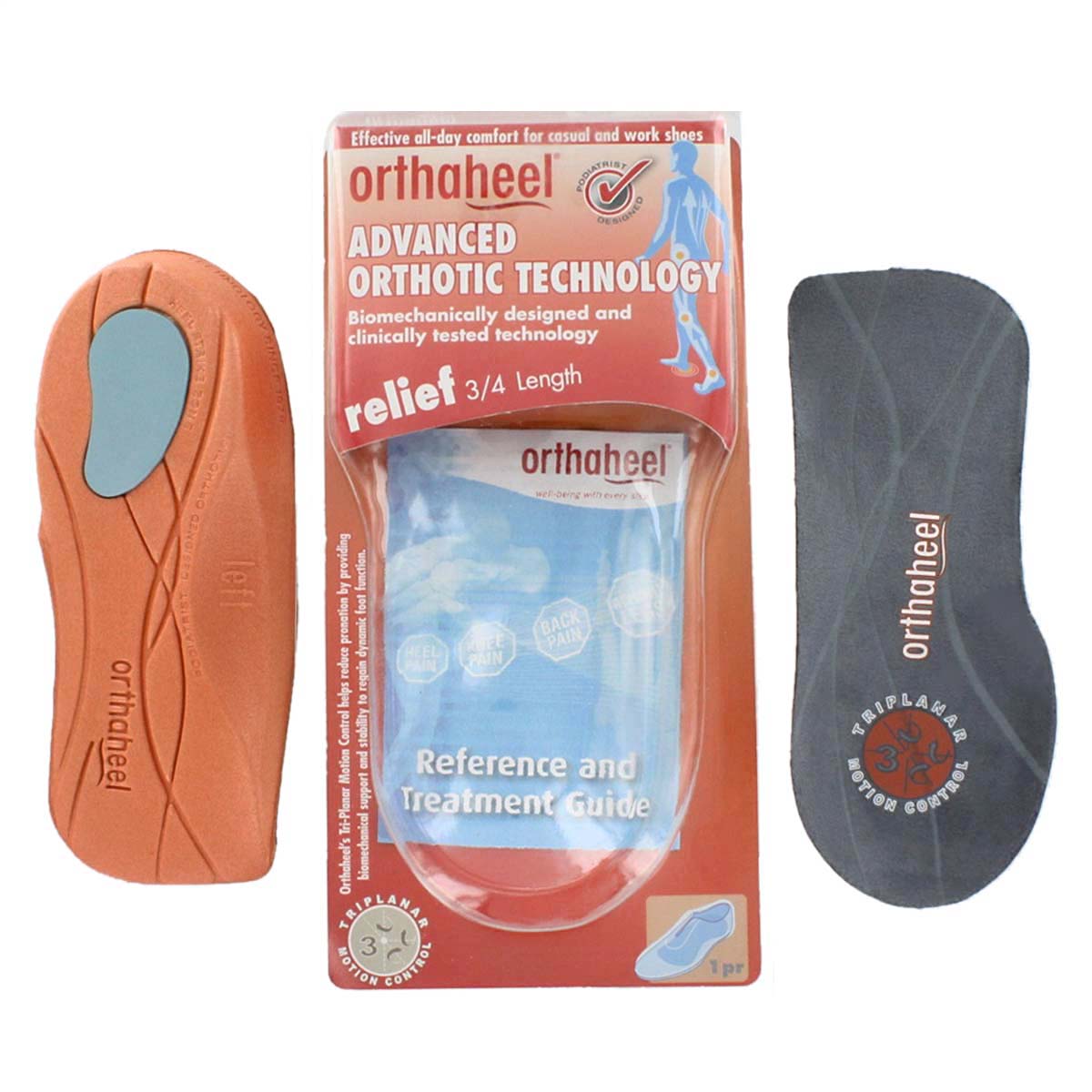 Orthaheel
Unisex ORTHAHEEL RELIEF insoles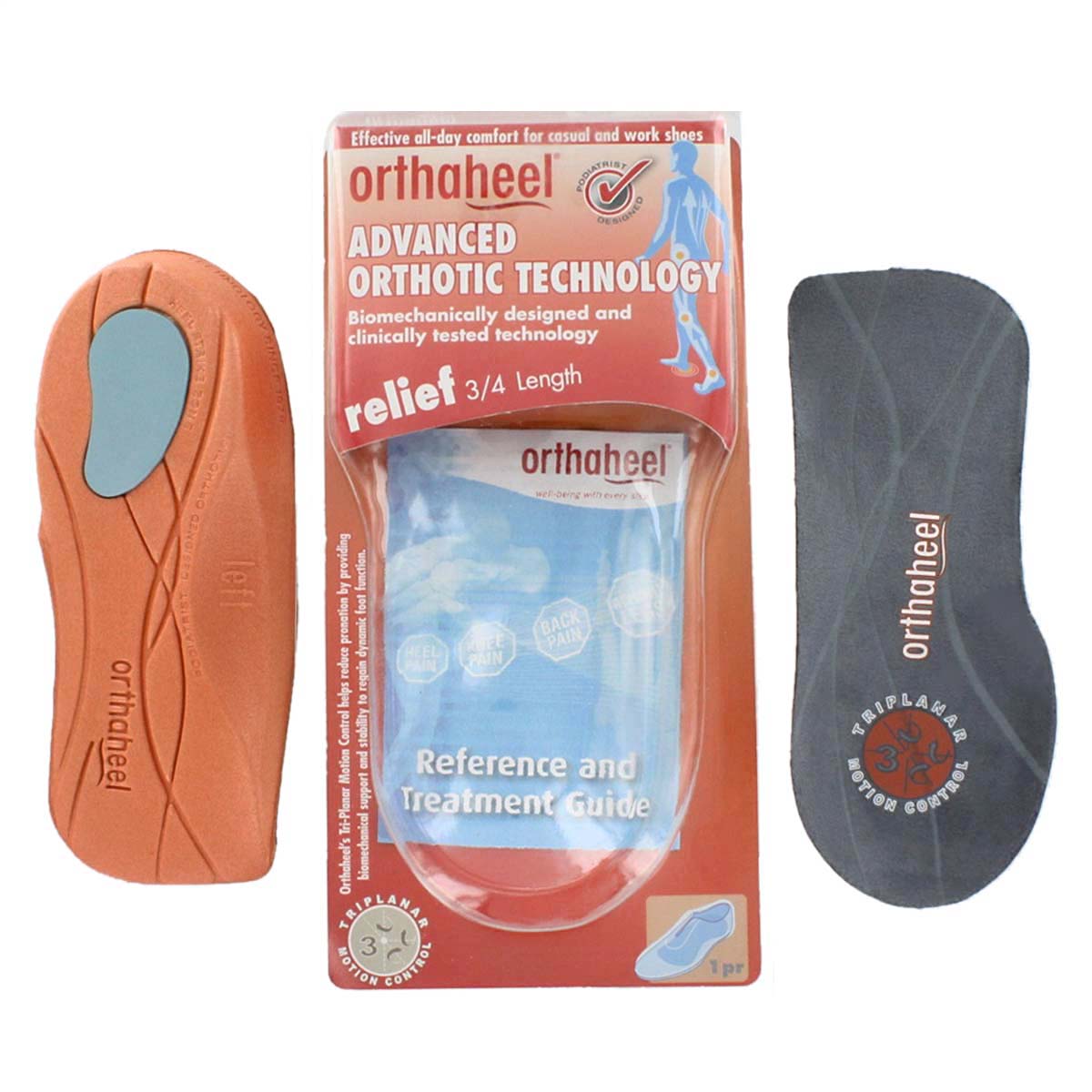 Orthaheel
Unisex ORTHAHEEL RELIEF insoles
Unisex Adult Shoe Care
Multi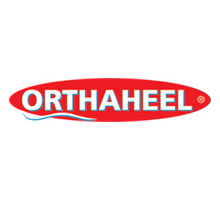 Item ID:
RELIEF
Say "goodbye" to aching feet and legs. This insole is designed for narrow-fitting footwear such as loafers and moccasins.
Features & Benefits:
Built-in 4 degree rearfoot varus angle
Helps control excess pronation, a common cause of heel pain
Shock absorption with Shock Dot in centre of heel for added comfort
Helps to correct alignment of the foot & ankle
Write A Review
Not bad, could be improved
3/28/2017 SoftMoc Rewards Member
Color: Multi
I have high arches, and I bought these to see if they would work in dress shoes that I have that do not have removable insoles in which my full-length insoles won't fit. I am a size 8 usually, sometimes an 8.5. I tried both the size Small (for women 6.5-8) and Medium (for women 8.5-10). I found the Medium too large, while the small at the right place on my arch. However, perhaps because they are made to be unisex, I found the width of the heel a bit wide in terms of fitting in my dress flats - they sort of do, but they don't fit snugly back inside the back heel as they are wider than the heel (however, this was not a problem with my slightly wider boots/booties). Superfeet insoles that you can get at Nordstroms do have a much narrower heel, and are made for women. I tried those as well, but feel the Vionics have slightly more arch support.
Great!
3/1/2017 SoftMoc Rewards Member
Color: Multi
Insoles
1/24/2017
Color: Multi
product is good to fit in high heels
11/25/2016 SoftMoc Rewards Member
Color: Multi
N/A
amazing insoles!
11/20/2016 SoftMoc Rewards Member
Color: Multi
.
More Reviews (118)