Write A Review
Sign In to your My Account
Orthaheel
Unisex ORTHAHEEL GEL HEEL inserts
Orthaheel
Unisex ORTHAHEEL GEL HEEL inserts
Unisex Adult Shoe Care
Blue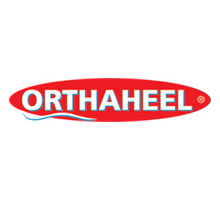 Item ID:
GEL HEEL
Designed to fit most types of shoes, the unique shock absorbing qualities of the heel device together with the deep heel cup and rear foot wedge offer the best solution to negate painful heels whilst restoring the foot to the neutral position.
Features & Benefits:
Soft fabric cover increases comfort & prolongs product life
Biomechanical rear foot wedge to help control excess pronation
Soft & flexible molded gel
An aid in the treatment of Plantar Fascitis, Achilles Tendonitis, heel spurs, cracked or bruised heels
Women's sizing: SM= 6-8.5, MD= 9-11.5, LG=12-145
Men's sizing: SM=5-7.5, MD=8-10.5, LG=11-13
Write A Review
Heel lifts
6/10/2017 SoftMoc Rewards Member
Color: Blue
I felt energy return to my legs and feet almost instantly. So happy these exist.
Great product
5/23/2017 SoftMoc Rewards Member
Color: Blue
Comfort of Insole
4/27/2017 SoftMoc Rewards Member
Color: Blue
These are great they add a bit of extra comfort to my shoes and keep me from getting shin splits when standing all day. I do find they more around quite a bit when i walk distances.
Feel great.
4/16/2017 SoftMoc Rewards Member
Color: Blue
gel supports
4/6/2017 SoftMoc Rewards Member
Color: Blue
More Reviews (111)